UDEN #14 took place on April 19th 2017. Access Salt Lake generously hosted UDEN for this membership meeting and VR/AR startup Soliton Reach once again sponsored the food and drinks!
Tonight's keynote discussion centered around post-production, a critical phase of the film making process. An expert panel kicked-off this topic off for us and then it was opened to the floor for questions and opinions. Later in the networking hour, there was a VIP tour of HUGEsound a few blocks away for those who wanted to see a world-class post-production facility.
To begin, Joel Smith spoke a few words about the Access Salt Lake facility and I talked a little about Soliton Reach and their products. Our huge thanks to our sponsors!
Then we moved into Hive Ignite, our regular spotlight on interesting people, products or companies in digital entertainment in Utah.
First up tonight was Spencer Viernes who talked us through the InPerson networking app. InPerson was created to help professionals connect face-to-face in a meaningful way that galvanizes the relationship. LinkedIn is great and an InPerson connection helps strengthen the bond beyond a virtual connection. With InPerson, you can engage with professionals that are located at the same event you are attending. You can invite and connect with people in real-time and carry those forward both those new relationships and the ability to have ongoing correspondence. UDEN14 was already live as an event that people were using to connect with live using InPerson! As Spencer said, "Online is okay, InPerson is better!"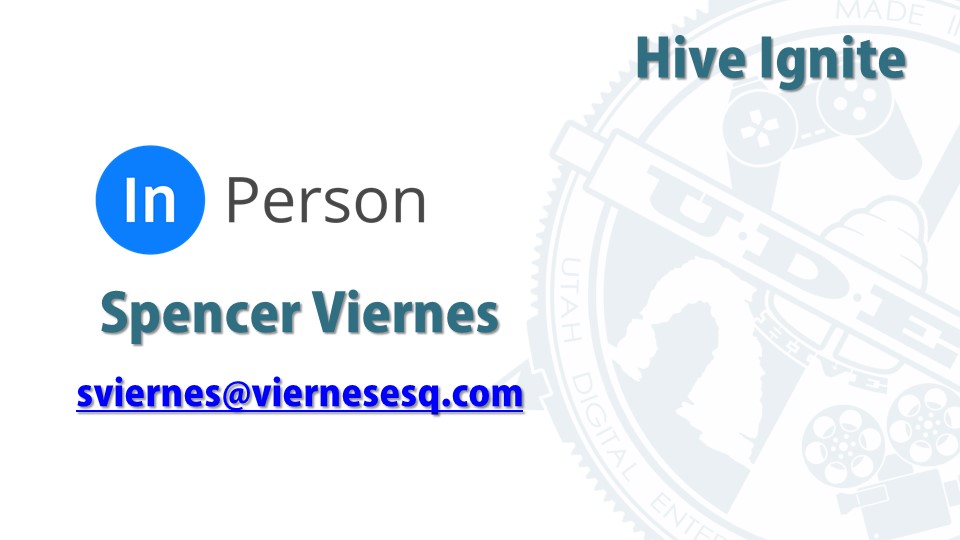 Next up should have been Bryce Hansen, Assistant Director at the Salt Lake Small Business Development Center, Salt Lake Community College. However, he was taken ill earlier in the day and so his colleague Peter Callister stood in and walked us through the details about the upcoming Utah Crowdfunding Summit. Taking place on May 4th, it is Utah's largest training and networking event for crowdfunding, created for tech and social entrepreneurs, as well as for non-profits who are raising money. They will have some of the country's best crowdfunders, experts in Kickstarter, Indiegogo, Regulation Crowdfunding (Investment-Equity), and much more! There will also be a competition, Crowdfund Hero, an online crowd voting competition where the Top Six contestants at 11:59 on April 30th are automatically selected to pitch for cash and prizes at the Utah Crowdfunding Summit on May 4, 2017. On the online platform, contestants receive one point for each vote, social share, or dollar donated. For example, if your entry receives 10 votes, 20 social shares on Twitter and/or Facebook, and $100 in donations, your point total will equal 130. UDEN members get a 20% discount for the Summit - go to our website event page for details.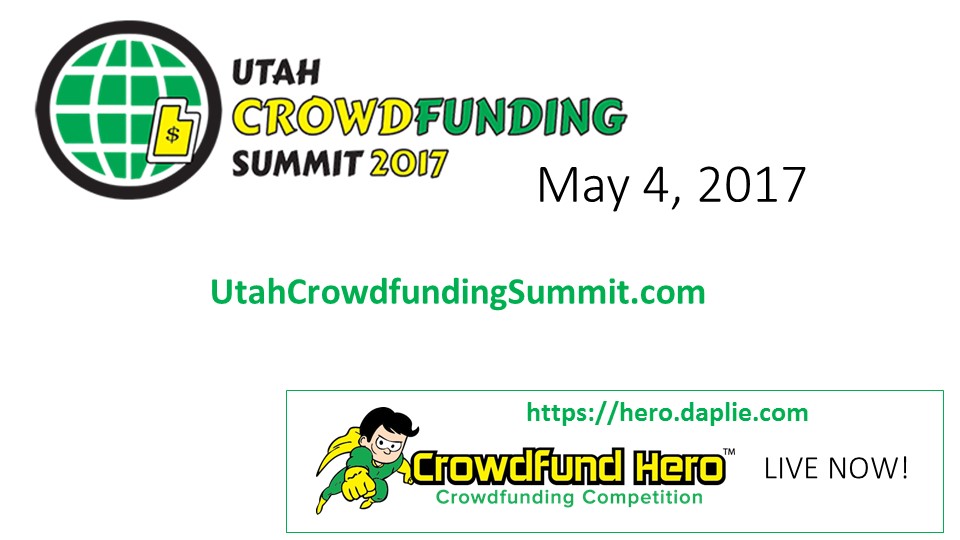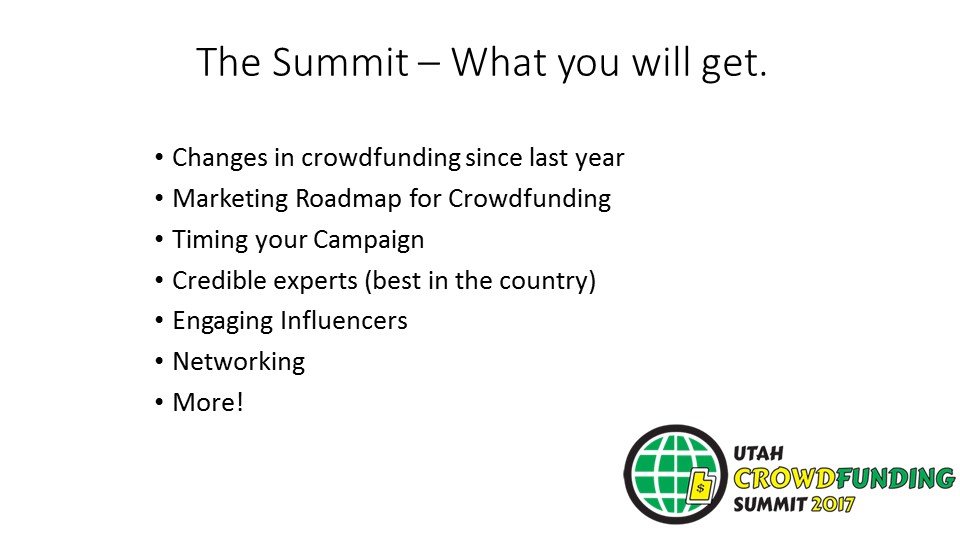 For our final Hive Ignite, we were delighted to share the time with Microsoft. Patrick, Corbett and Steve from the downtown SLC Microsoft store shared the community initiatives that they are engaged in, offering future partnerships and collaborations with the UDEN community, which was gratefully received. This included details about the upcoming Gaming as a Career event, that UDEN and the Utah Games Guild are co-sponsoring. Joel from a local high school also spoke as an example of a group very happy with their Microsoft partnership.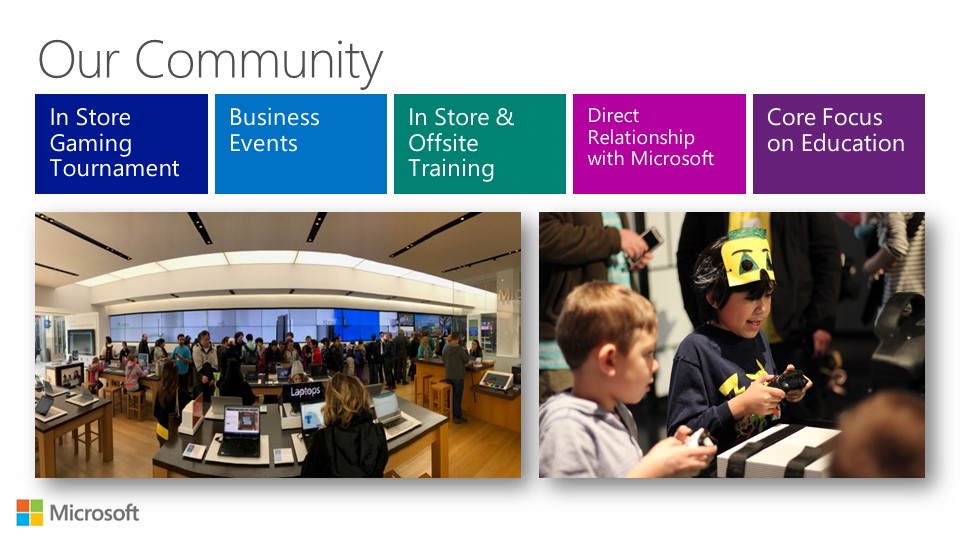 Then we moved into the keynote discussion for the evening - sustainable post production; it's that phase of making a movie which happens after the actors and camera people have done their bit; it's where CG gets added, special effects, audio dubbing, soundtrack, editing and so much more. It's really important and can make or break a movie. While movies may be the best known example of post, it also applies to TV, gaming, VR and just about all facets of digital entertainment.
Here in Utah, we don't get much post production work, despite quite a few movies being shot here, so it would be good to figure out how to get more of it as part of building our digital film industry here. Why now? In these days of cloud connectivity we can offer more efficient workflows and remote access – so, for example, a director doesn't need to fly in from Hollywood to review work in progress.
To give us some deeper insights into these and related post production issues, we asked a panel of experts to give us their thoughts. Chance Thomas, one of Utah's most famous composers was our moderator. He's won an Oscar and an Emmy for his work, with a repertoire spanning film, TV, games and even the Mormon Tabernacle Choir; including Marvel, Lord of the Rings, James Cameron's Avatar, and DOTA 2! Chance founded HUGEsound, the world-class post production facility that could be toured right after UDEN 14. Chance then introduced the panelists.
Michael Fox is a storyteller and picture editor with over twenty years of experience in film and television. He began his editing career on the CBS family drama Touched by an Angel. That set him on a path that would eventually see him working with JJ Abrams (Almost Human, Believe), Michael Bay (The Last Ship), Stephen King (11.22.63., Mr. Mercedes) and many others. Michael is fiercely talented, lightning fast and a consummate perfectionist. After years of living and cutting in LA, he returned to his Utah home and love of all things outdoors.
Brittani Goodman is a VFX Supervisor who described herself as a full-time Mom that also works at the LDS Motion Picture Studio. At weekends she also runs a healthy freelance business. Her innovative design work over more than 15 years has helped HP, Deseret Book, General Electric, The Church of Jesus Christ of Latter-day Saints, Hitachi, and many more.
Jeff Meacham is a sound designer. He graduated from Full Sail University in their Recording Arts program in 2005. He went on to work with Electronic Arts for 7½ years, working on everything audio before making a switch to film for 4 years. He has experience in both production and post production audio. He is now incredibly fortunate to be re-united with many of his former EA Salt Lake team members directing audio and helping pioneer virtual reality experiences at THE VOID in Lindon, Utah.
The panel discussed the scope of post production, the challenges it faces and some ideas as to how it might be grown as an industry sector in Utah. Michael made the point that it is highly competitive and it's tough to compete against locations that offer big incentives to go there, so instead we have to think about how to add enough value that it's not a race to the bottom of costs. Chance noted that most people in the field are freelance and Brittani shared that the key to success for freelancers was networking: don't be afraid to go meet, introduce yourself and your services. These days she doesn't need to chase work; thanks to her reputation, clients finds her and she says it pays well. But that didn't happen overnight, so be patient and keep networking. Jeff talked through his career path and talked about how working in virtual reality experiences at the VOID presented new opportunities and challenges, both of which you need to be prepared to embrace if you want to progress in your career. The panel concluded that the only way post can be healthy and viable in Utah is if those involved come together, share and collaborate for mutual benefit, suggesting that UDEN is a great starting place for this.
I concluded the formal part of the evening with some closing comments, and for the next hour we networked before going to checkout the HUGEsound post production facility.
Huge thanks to:
Our panelists
("ESPN's") AJ Dimick for setting up the mics, filming and setup
Lisa Matsukawa and Antonio for help setting up
Jeff Peters for helping organize UDEN meetings, fiming and setup!
Utah Valley University and Bryan Kessinger for loan of the extra mics!