Pix plus extracts from social media from this month!
As the month began Elaine and Jon were still in Hawaii (see below); it seems Sinead had been trying to get a hold of us!
Sinead's car broke down!
Sinead and Ty were on their way to a camping weekend in the remote south of Utah. 1.5 hours from home, her Subaru stopped working! Good job for AAA! We arranged a tow back to Utah!
About midnight we meet them outside the Subaru garage, where we leave the car. $5,000 later and essentially a new engine, it's working again!
Flying again!
No sooner had we landed from Hawaii than Jon got back on a plane, headed for England!
I love the view from 35,000 feet!
Grandad!
Jon goes to England on a quick business trip and stops in to see his Dad. This is a mug that Sinead had bought him at the Golden Spike railway museum in Utah
Mr. Moore's 70th
While in England, I also drop in on the best school teacher anyone could ever have, Mr. Moore. He was celebrating his 70th birthday. Everyone dressed up in 70's attire and I was persuaded to sing a couple of songs with Mr. Moore's band ('Creep' and 'Disco 2000'). Great night including seeing old teachers and school mates
Jon, Aileen, Mukhtiar, Julie, Jacquie
The perils of flying home... terminal 3 at Heathrow! Seriously, it makes my eyes water!
Landing in Utah - the copper mines as we land at Salt Lake International Airport
The Great Salt Lake - final approach
Night Out
I get tickets for the NPR comedy news show, Wait Wait Don't Tell Me
Lori and Rich are Elaine and my guests
Fixing a Hole...
Joe helped me replace the roof on one of the sheds
Deer oh deer!
Spotted in the front garden as I looked out of my office window
Hello River!
Some good friends stop over while visiting family in hospital. Their dog, River, stops over too!
River is an old lady, like Sophie. She is deaf too. They make quite the pair!
Danger! Hidden Cat!
Bagpuss hides in her castle in the kitchen. I had made a blue rectangular outline on the kitchen floor as I read somewhere that cats think that is like a box. A few of them did, in fact, sit inside the blue rectangle!
Elisha's Birthday & Mother's Day
Hawaii
More pics from Elaine and my adventures on the Big Island this month
Nightime at the Condo
With the sound of the waves crashing onto the beach, nighttime at the condo was quite relaxing
Snorkeling
While snorkeling along different beaches, I saw quite a few turtles! They were quite happy to swim alongside me as we were each pulled around by the tide in the shallow waters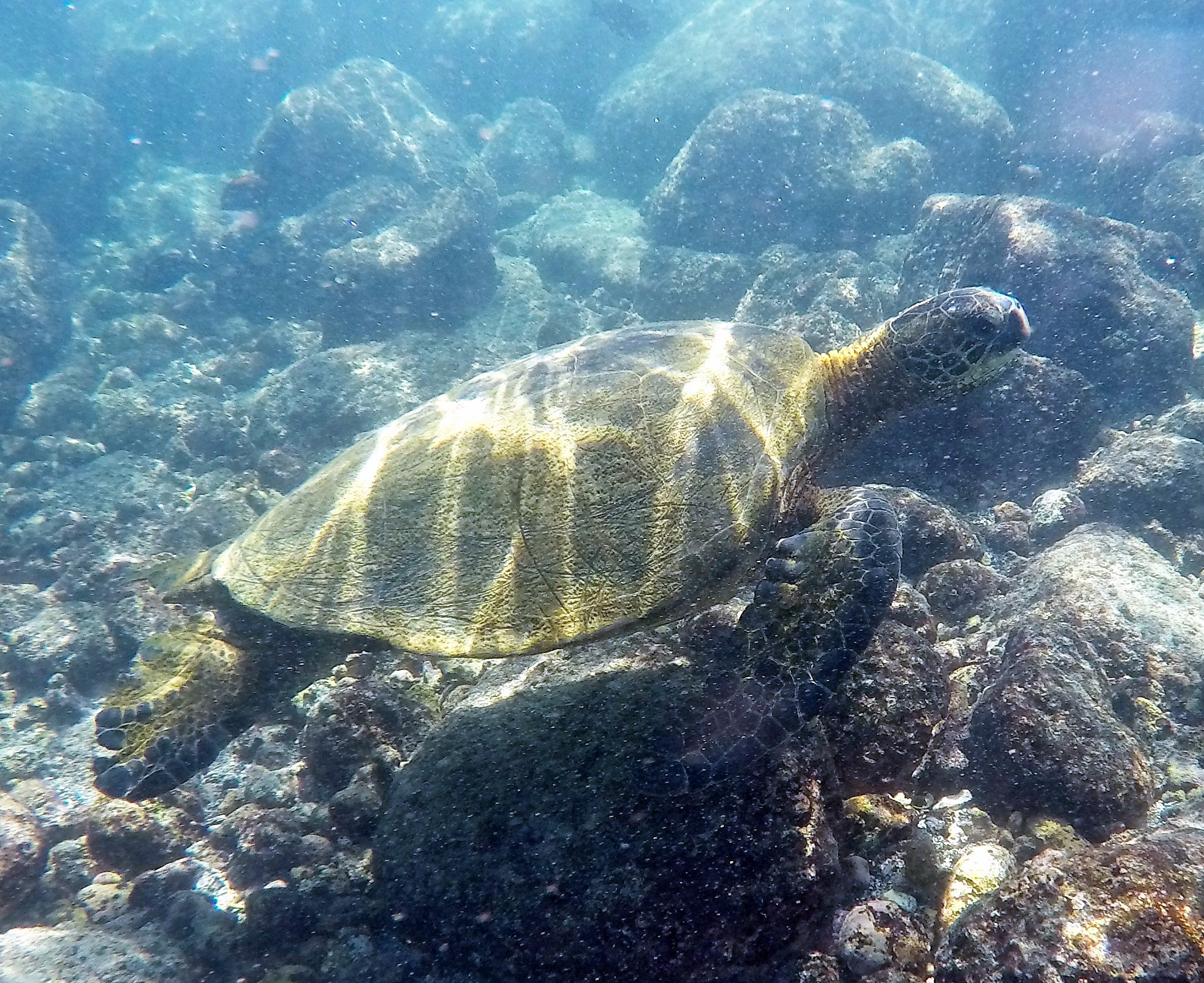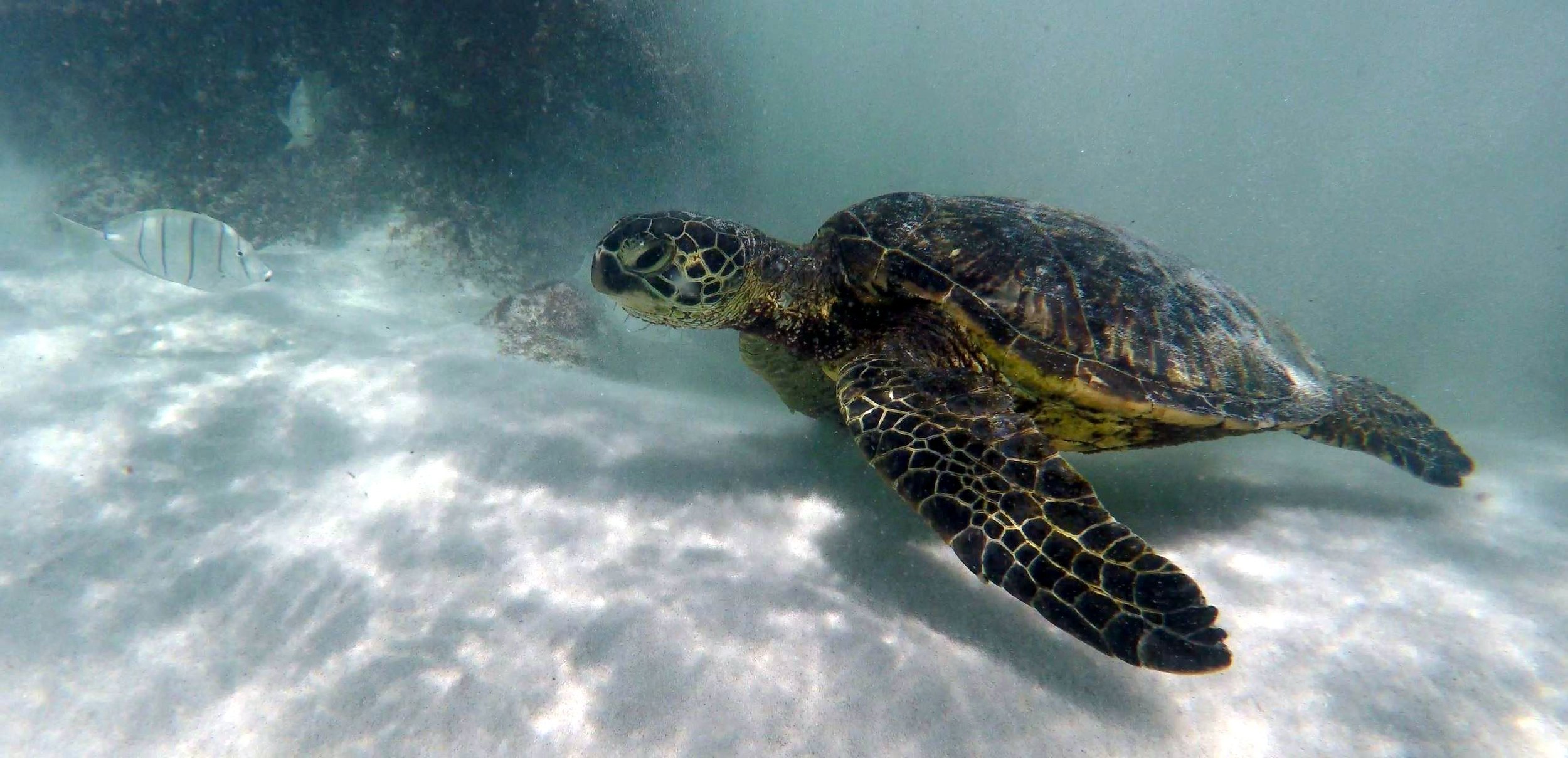 We tried some terrific cocktails
Lava Fields
Elaine and I traveled to Volcano National Park and hiked 11 miles to see the lava flowing into the ocean. Words and pictures cannot describe how breathtaking this was to observe